Benefits
In our unique Joint Care formula, we use specific ingredients with special properties, plus Bioperine™ to aid absorption of all the nutrients. The various nutrients are scientifically proven to support strong bones & muscles, act as antioxidants, support a strong immune system and help energy production, as well as optimising joint health.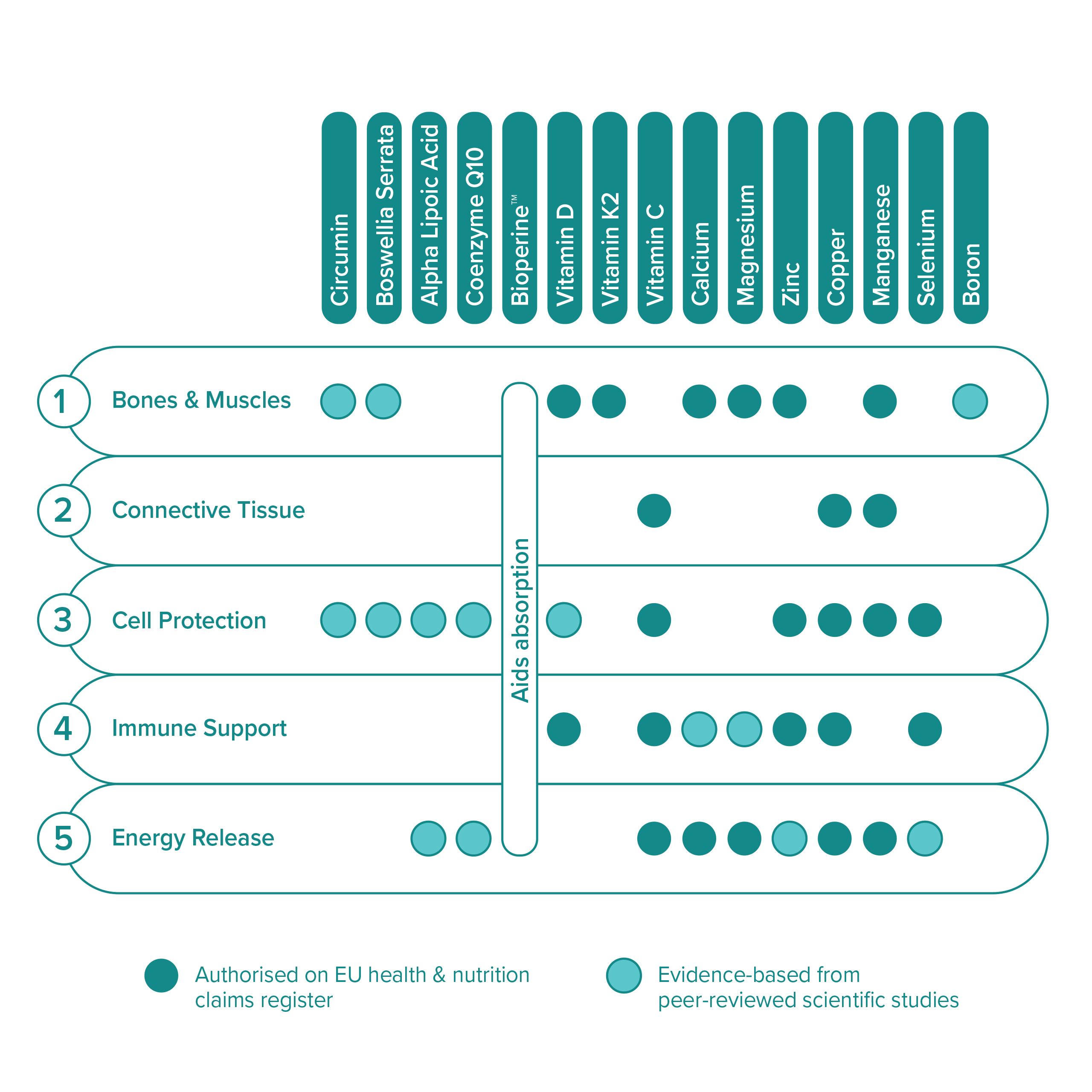 Vitamins D and K, plus Calcium, Magnesium and Zinc, help maintain normal bones. Vitamin D contributes to normal Calcium absorption. Magnesium, Calcium and Vitamin D help support the normal functioning of muscles.
Copper helps maintain normal connective tissue. Manganese contributes to the normal formation of connective tissue. Vitamin C helps normal collagen formation for the normal function of cartilage, which is a smooth, flexible elastic tissue found in the body.
Selenium, Vitamin C and Zinc help protect cells from oxidative stress
Selenium, Vitamin C and Zinc contribute to a normal, functioning immune system.
Copper and Manganese contribute to normal energy release. Vitamin C contributes to the reduction of tiredness and fatigue, with Copper contributing to normal iron transport in the body. CoQ10 is abundant in energy-producing mitochondria within cells.
Our Gut Health formula combines a range of quality ingredients that contribute to a healthier digestive system and microbiome and in turn a healthier body. With both prebiotics and probiotics, digestive enzymes, amino acids, flavonoids and a range of botanicals, it's a unique and comprehensive formulation for strengthening and maintaining a healthy gut.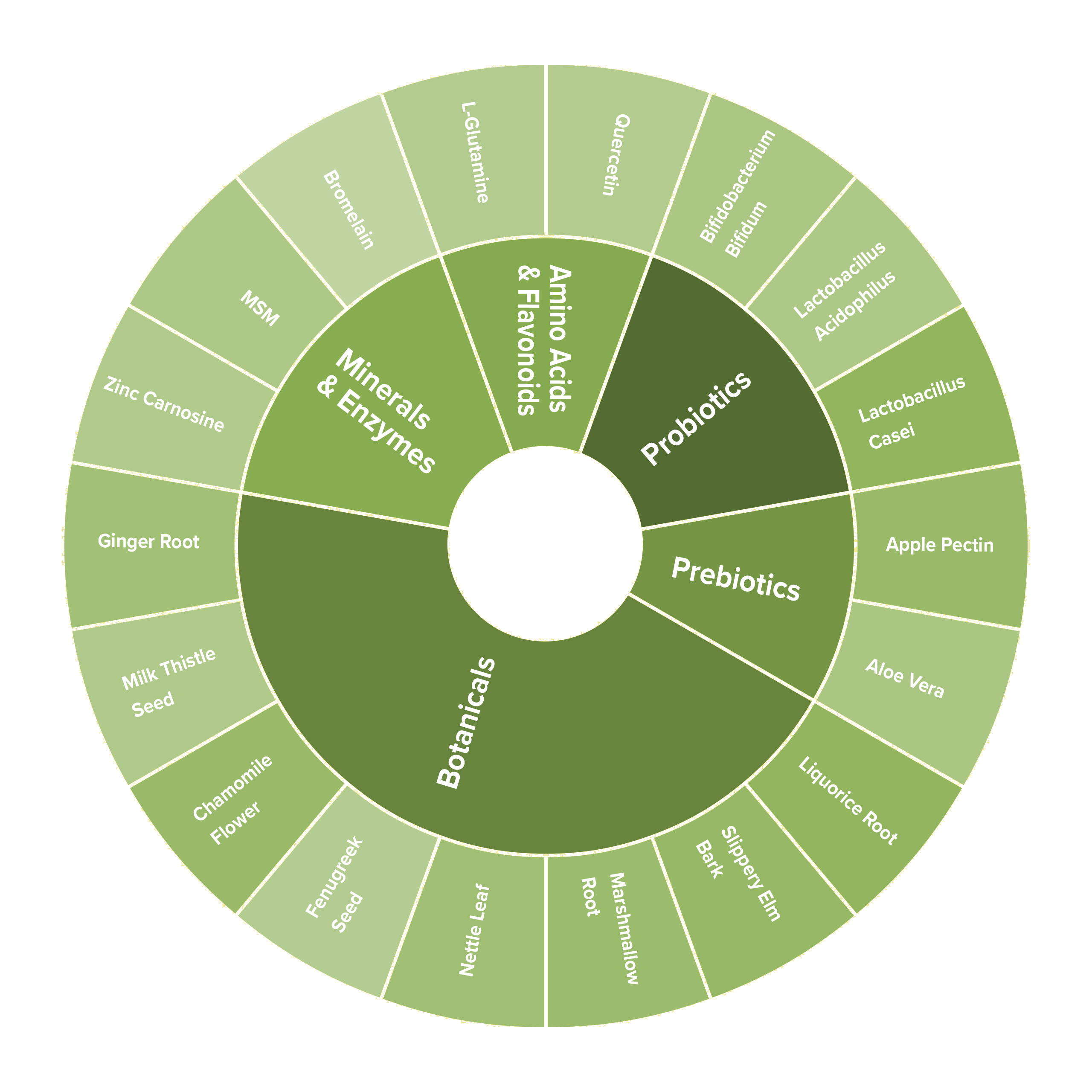 Bromelain is a plant sourced digestive enzyme called a protease. Proteases are produced by the digestive system to break down food proteins in the gut.
Regularity is vital for gut health and is supported by DGL Liquorice and Aloe Vera.
Ginger offers support for the function of the intestinal tract.
Slippery Elm is a source of mucilage which supports mucous membranes.
The digestive tract contains billions of live bacteria. A healthy digestive tract contains a wide variety of strains, including Bifidobacterium Bifidum, Lactobacillus Acidophilus and Lactobacillus Casei.
Two billion CFU total live bacteria per serving
The formula also includes carefully selected plant extracts of Marshmallow, Fenugreek, Milk Thistle, Chamomile and Nettle plus L-Glutamine, L-Carnosine, MSM, Quercetin and Apple Pectin.
Photo by chuttersnap on Unsplash