Middle Eastern Nicoise Salad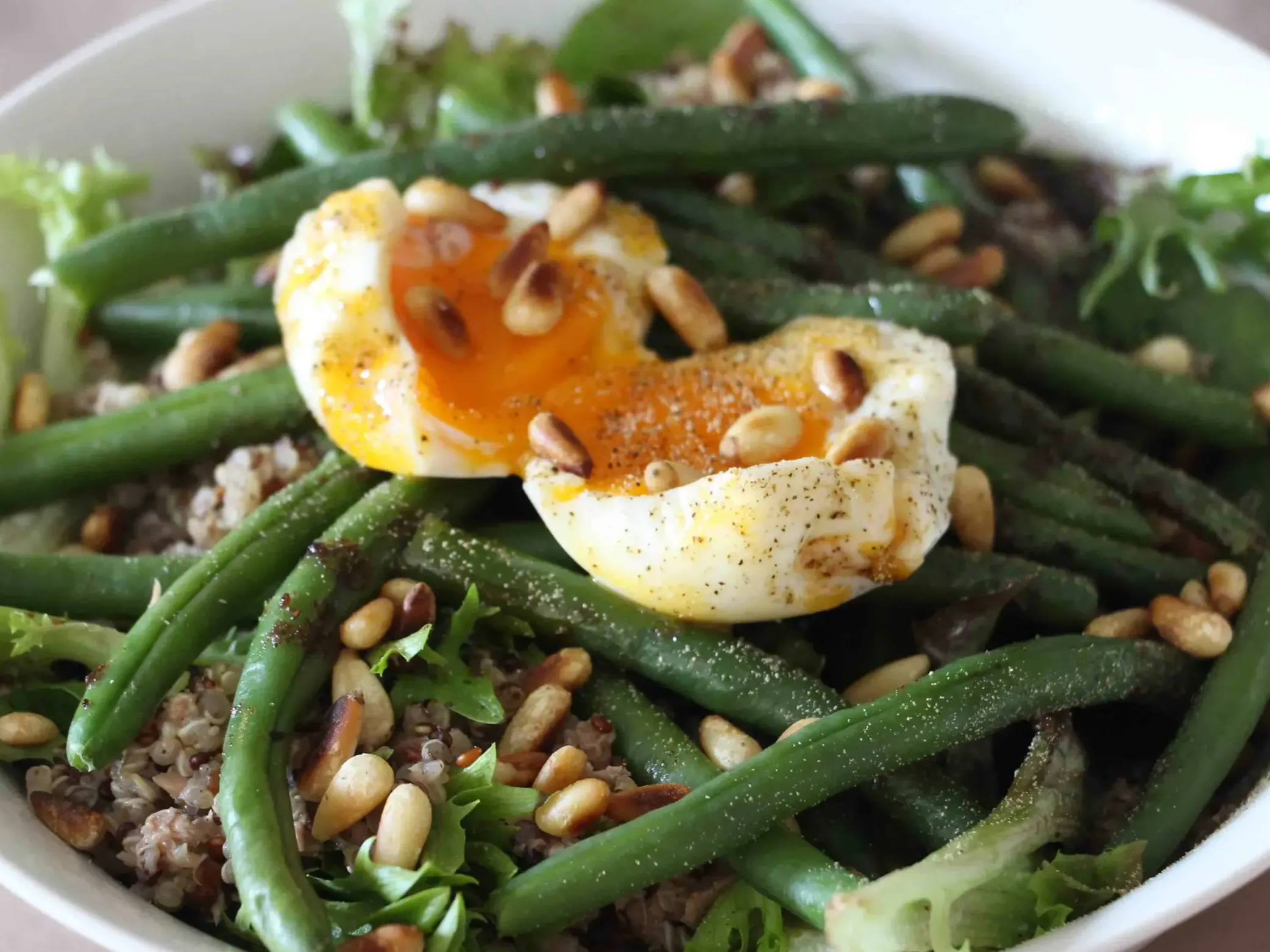 This yummy lunch dish is protein rich and packed full of nutrients, from the greens, nuts and oily fish (the best kind). Guaranteed no afternoon slumps with this beauty!
Serves: 2
Prep time: 30 mins
Cooking time: 5 mins
Utensils: small & large bowls, 2 saucepans and
medium frying pan
Storage: keeps in the fridge for 1-2 days
Suitability: gluten free, lactose free
1 cup quinoa
2 eggs
3 tablespoons extra virgin olive oil
2 tablespoons apple cider vinegar
1 heaped tablespoon sumac
Cracked pepper
180g tuna in springwater, drained
2 handfuls green beans, trimmed & steamed
2 handfuls mixed salad greens
1 tablespoon flat-leaf parsley leaves, finely sliced
2 sprigs mint, roughly chopped
2 tablespoons pine nuts
ActiFlex All-in-One Supplement

Our all-in-one supplement, ActiFlex, fights 5 arthritis symptoms with 15 potent ingredients. This unique formula was created by a long term arthritis sufferer, based on scientific evidence.
1. Cook quinoa according to packet instructions.
2. Boil eggs for app. 6 minutes.
3. Whisk together the oil, vinegar, and sumac to create dressing. Reserve 1-2 tablespoons of dressing and pour the remaining over the warm quinoa in large bowl.
4. Stir tuna through the quinoa.
5. In another bowl, mix beans with herbs and reserved dressing. Add bean mix and eggs to rice.
6. In small frypan over medium-high heat toast pine nuts for 3-4 minutes. Remove and add to salad. Serve.
Tips: use finely chopped marinated or smoked tofu instead of the tuna.
Eggs are a nutrient rich source of at least 11 different vitamins and minerals. A US study showed egg consumers have higher intakes of vitamins A, E, B12 and folate compared to non-egg consumers. Eggs are an important source of high quality protein, especially important for vegetarians.