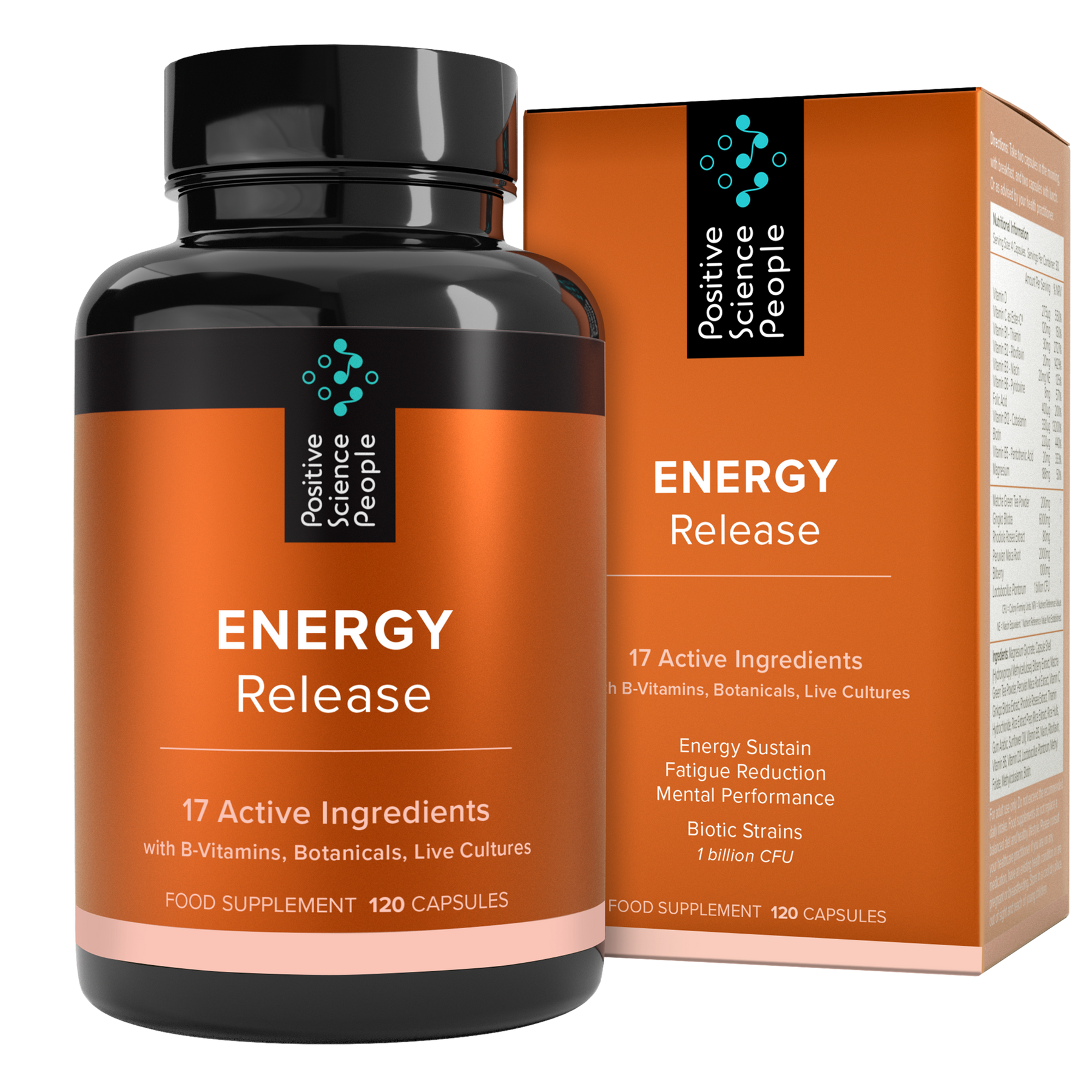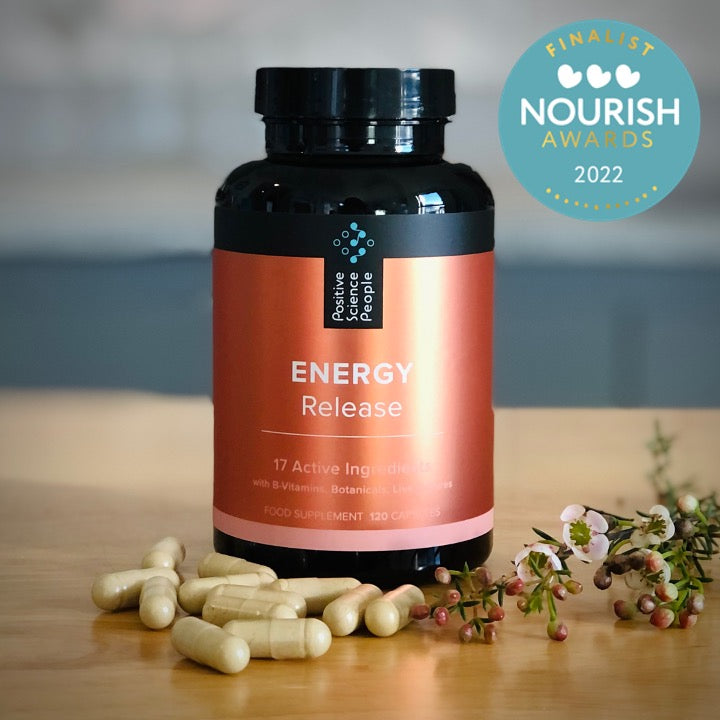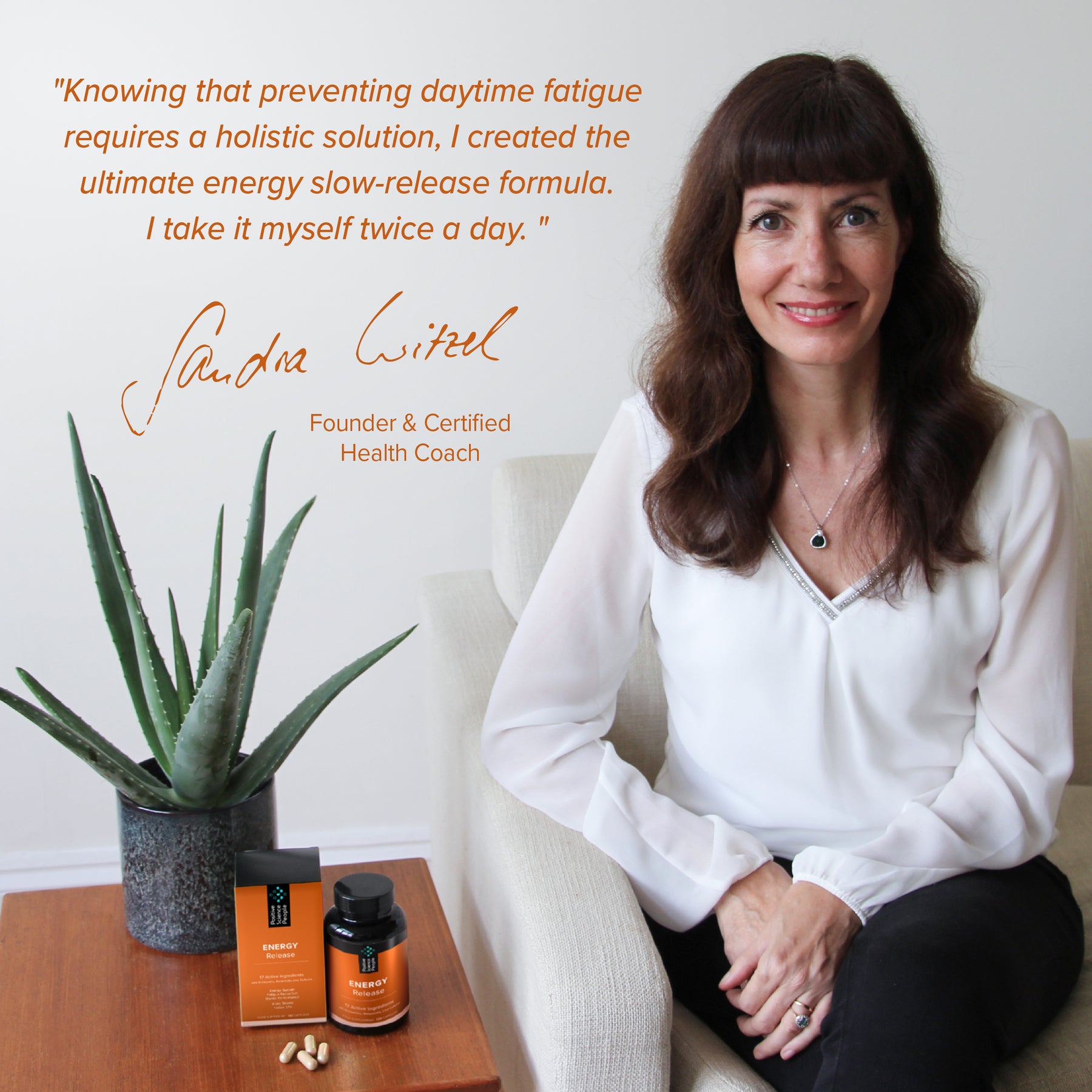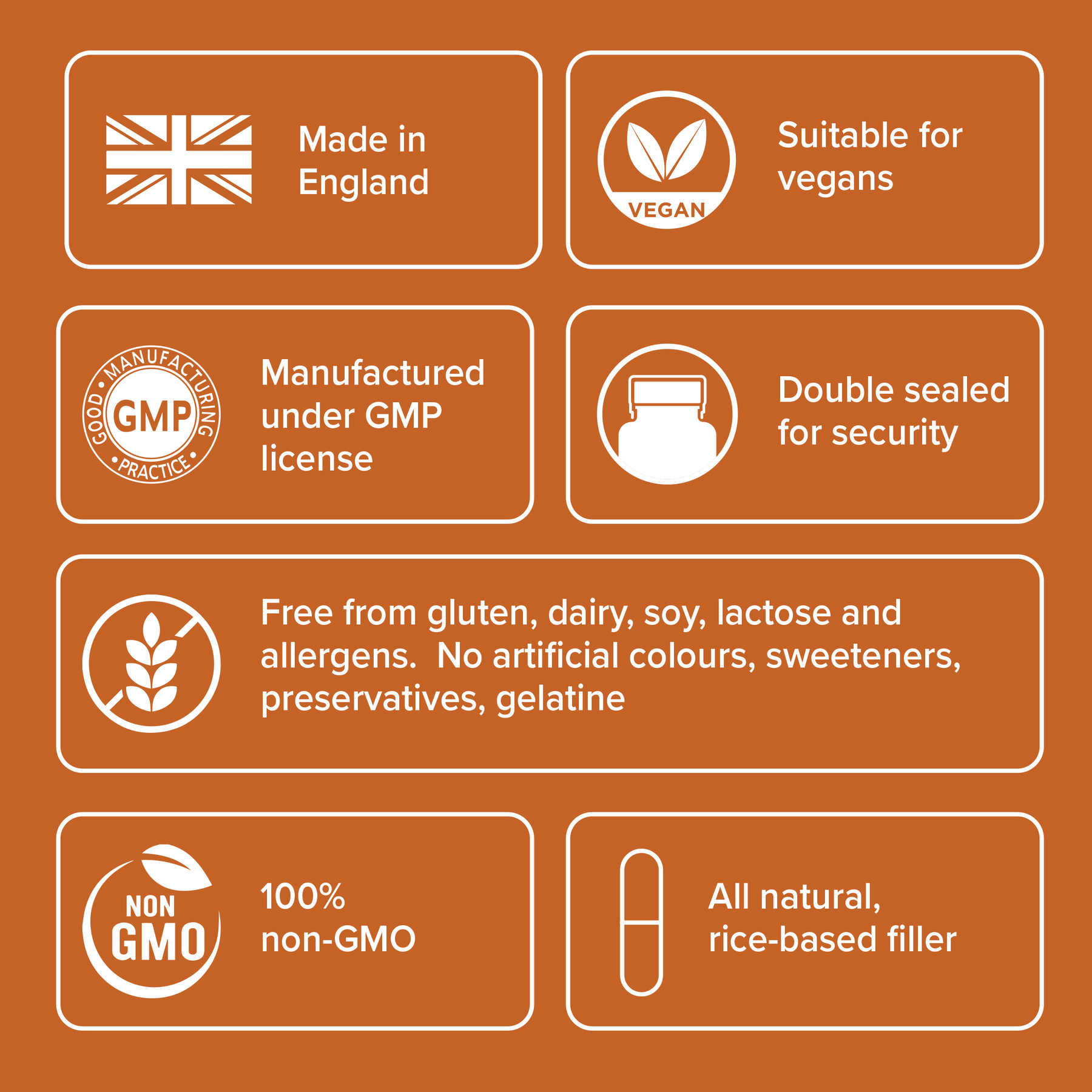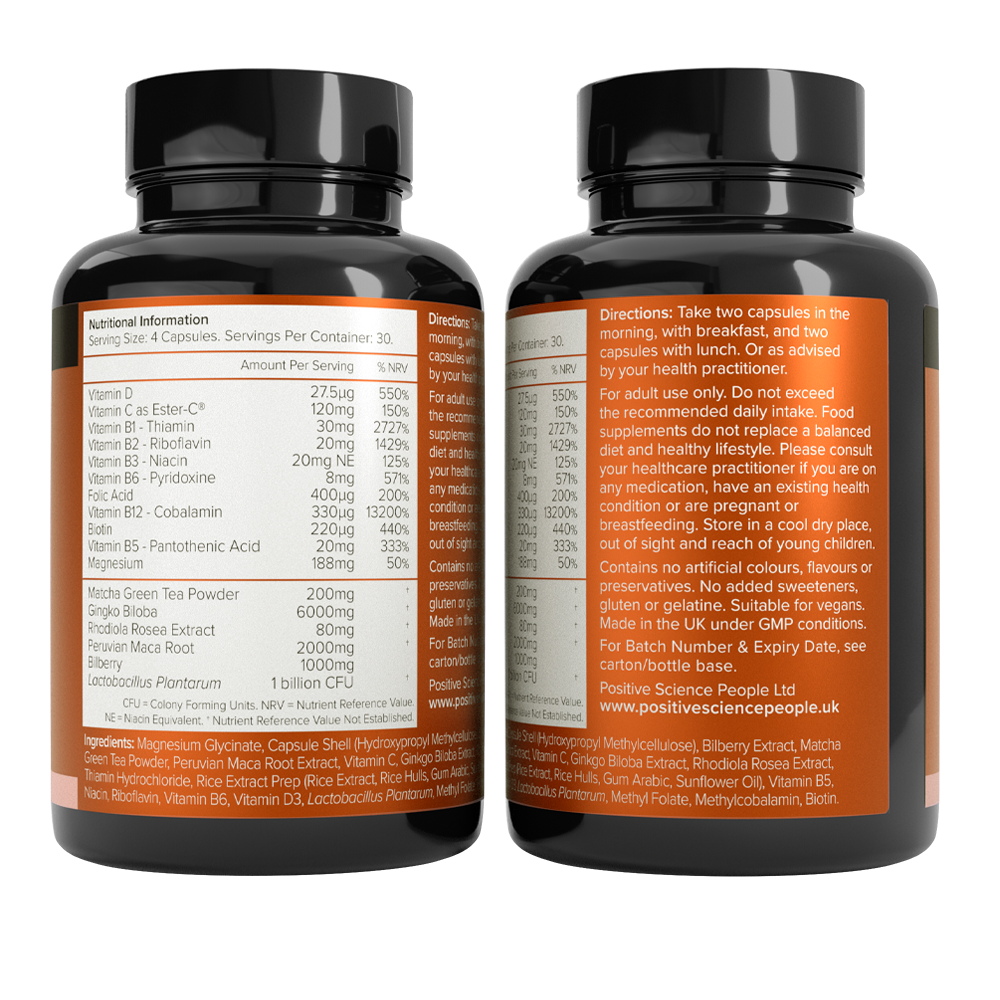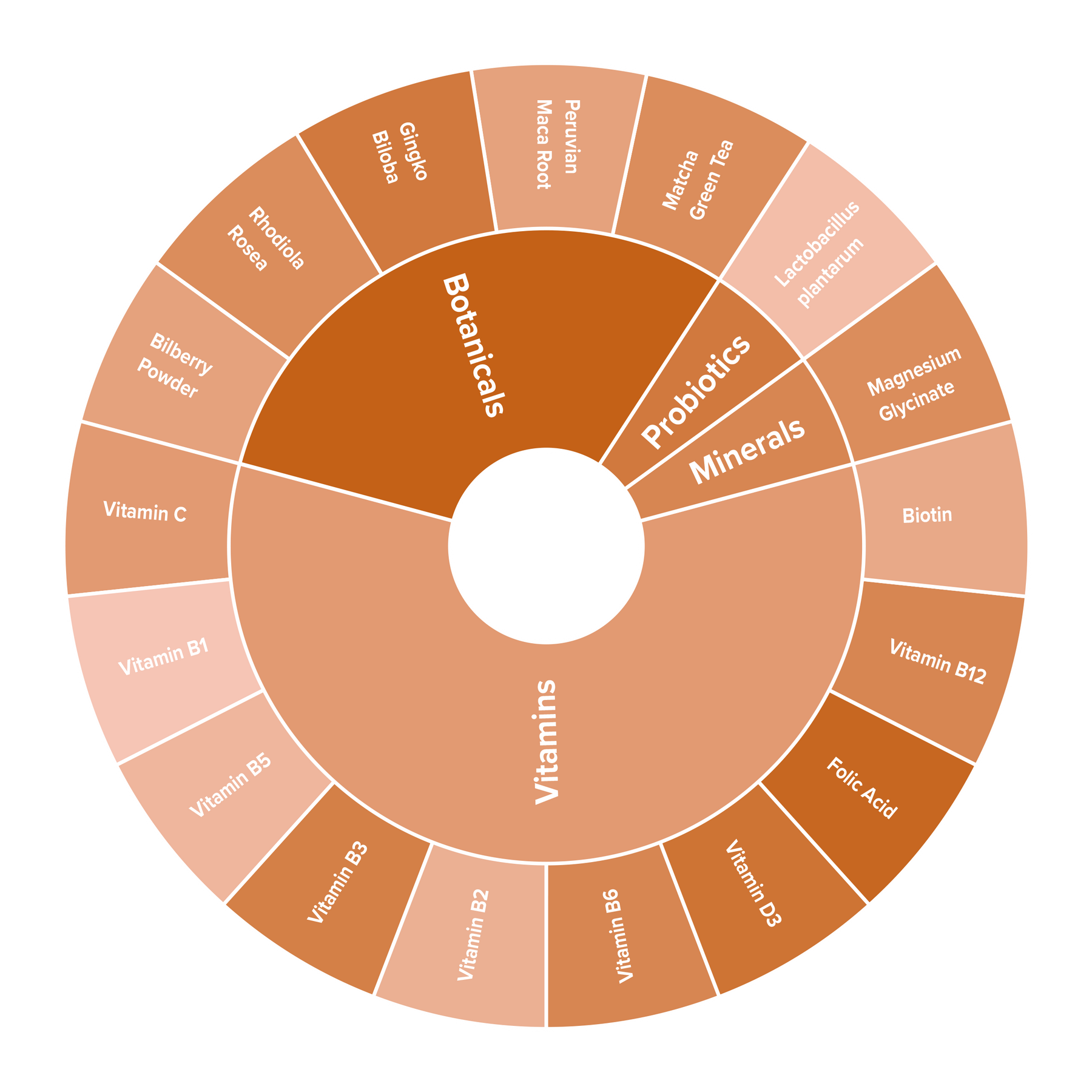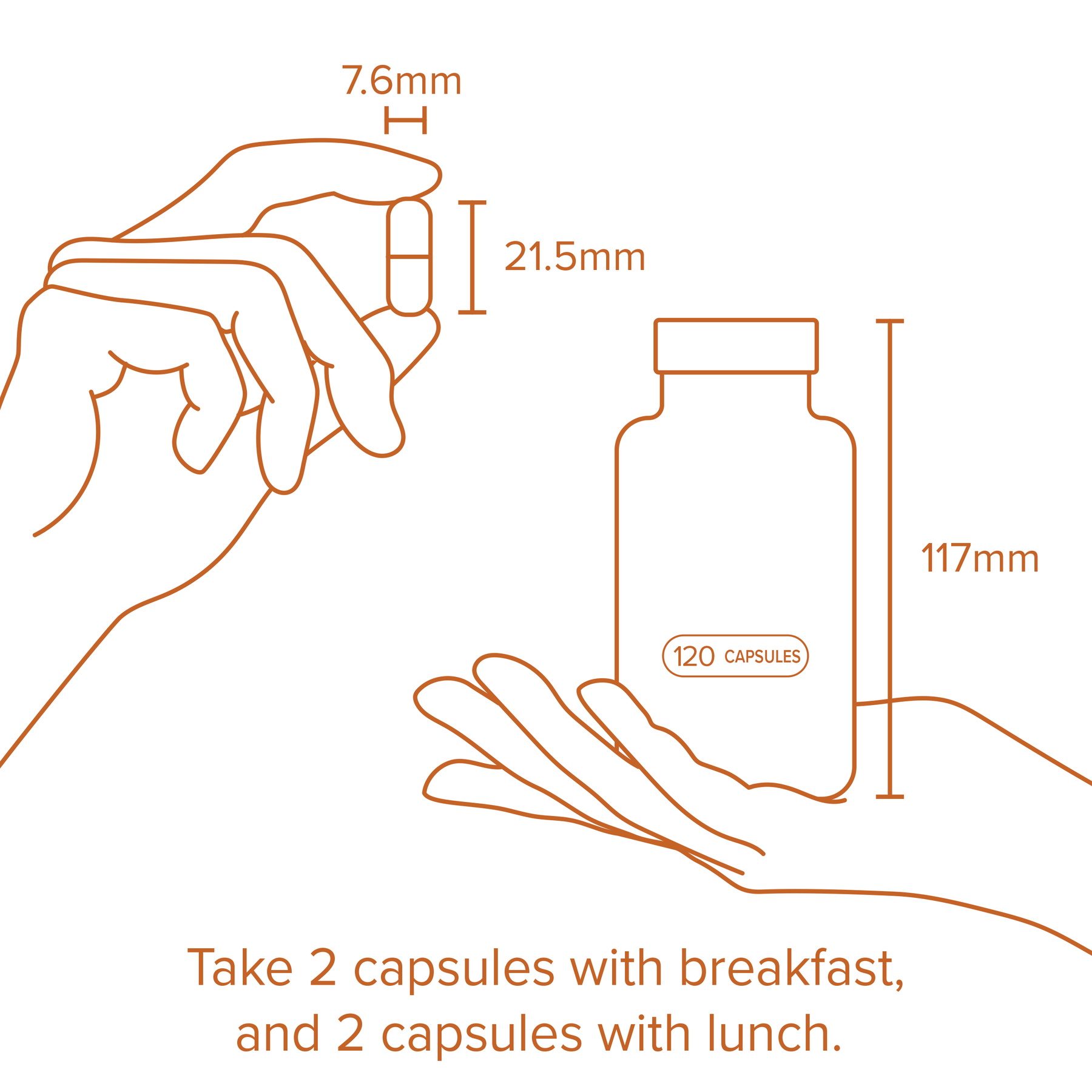 Energy Release - Award-Winning Supplement
A unique combination of 17 vitamins, minerals, probiotics and botanicals to provide sustained energy, boost the metabolism, and reduce tiredness and fatigue.
Quantity (buy more, save more)
Quantity (buy more, save more)
Free Shipping On All Orders
Save 10% With Subscription
Buy More. Save More

"I started taking this energy supplement 2 weeks ago and am really impressed! I suffer with fatigue in the mornings and struggle to focus and I have seen a marked improvement in not only my energy levels but my cognitive focus too since taking 2 capsules every morning. Superior quality and high potency ingredients, and smart packaging to top it off. Would highly recommend."
RJ

"I must admit I was a little sceptical about trying these tablets, but they do actually make a difference. I struggle with fatigue, which impairs cognitive ability, especially first thing and later in the afternoon. They work by using a combination of vitamins instead of pumping you full of caffeine. There are 6 B vitamins packed in there to help your body naturally lift itself. I have noticed a marked difference in my ability to concentrate, particularly at work."
LS

"I would thoroughly recommend Positive Science People, as they offer great products, as well as a friendly and reliable service. I have been taking them for several months now and have definitely noticed a difference. They are also good value compared with other similar products on the market."
Ms E Hearing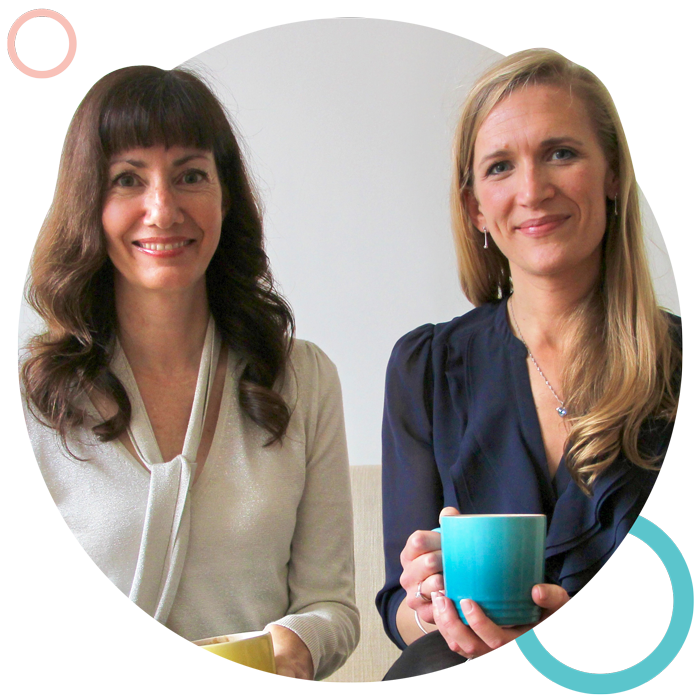 THE WHY
Based on Experience & Expertise
Different B vitamins are typically involved in different, often several, steps of the energy-production system within our body's cells. So it's important to get enough of each of them to ensure appropriate functioning of our energy metabolism. This is why we have included high amounts of these important nutrients in our Energy Release formula.
People on various common diets, such as vegan, may find it harder to get sufficient amounts of B vitamins from their food and therefore supplementing can be beneficial. We have also included Vitamin C, D3 and Magnesium, in bioavailable forms, as these nutrients are also crucial for energy production.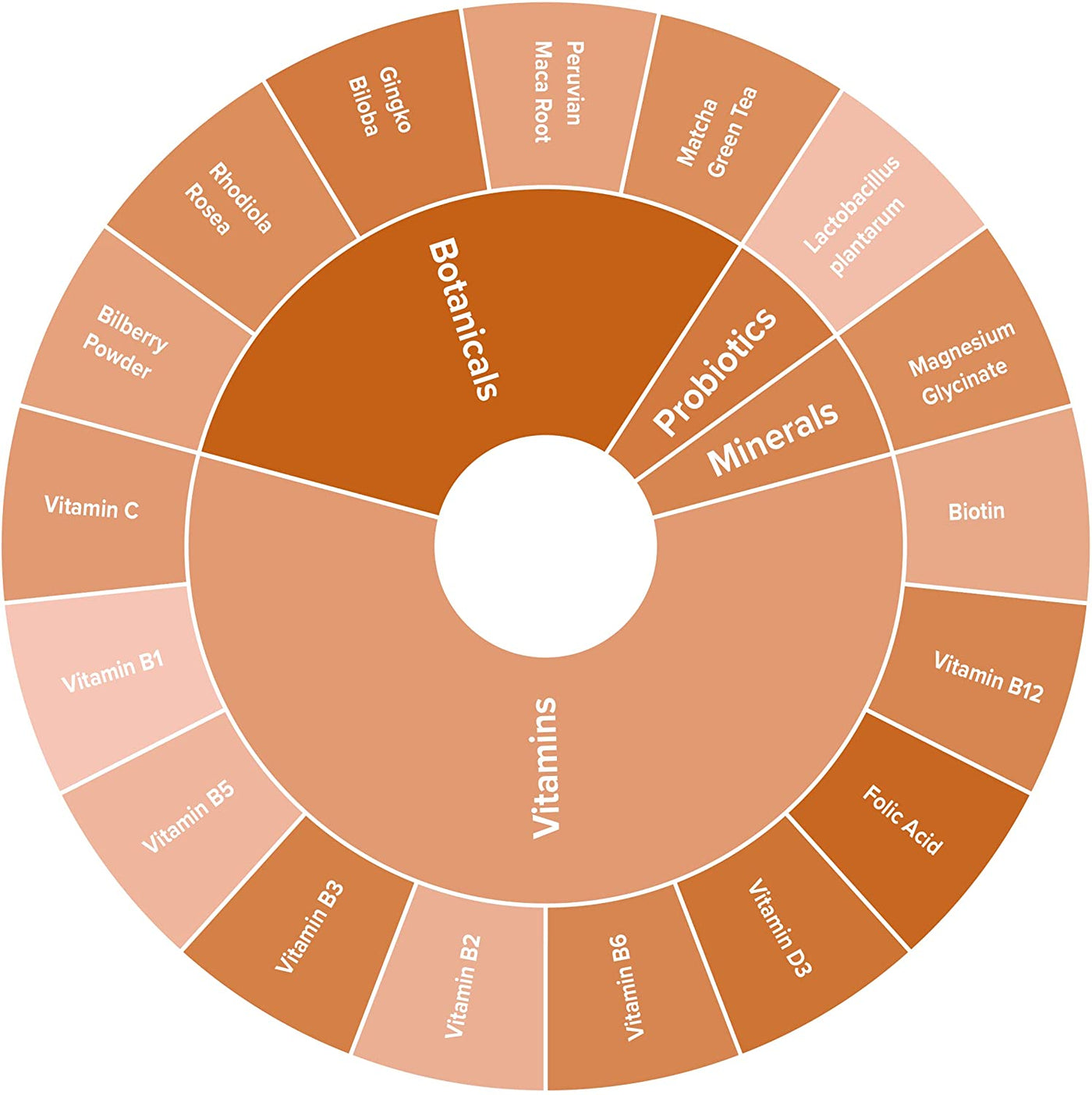 THE WHAT
Backed by Science
The botanical extracts in Energy Release were selected according to the latest evidence and provide more broad, holistic support for energy systems.
Recent research also shows that a healthy gut is crucial for sustained cognition. Lactobacillus Plantarum is a bacterial strain, which improves certain relevant pathways in the gut microbiome and is included in this formula.
THE HOW
Simple 6 Six Step Process
At Positive Science People, we follow a careful, science-based approach to create our unique supplements. Led by founder and health coach Sandra Witzel, and registered dietitian Rachel Redman, our approach results in the well-thought-out combination of specific nutrients, to support common health issues and active lifestyles.
1. Examine the Evidence
Everything starts with a detailed examination of scientific research and for nutrients with proven health benefits. We look for human trials (over animal), peer-reviewed papers and meta analysis (which considers several studies). Our mexhaustive search explores global thinking, especially the USA and Australia who are often very ahead of the curve on ingredient research.
Example:
In our Joint Care formula, our choice of curcumin as a lead ingredient is based on evidence from 17 different, robust studies. 2. Use Multiple Angles
The human body is complex and health requirements are equally multi-faceted, with different elements to consider. For this reason, we look at different aspects of a particular condition or part of the body. To use an analogy: there is no point fixing the roof, if the walls are falling down.

Example:
The digestive system is hugely complicated, so our Gut Health formula has digestive enzymes for the stomach, pre-biotics for the small intestine and pro-biotics for the large intestine, to create a total gut solution. 3. Pick Perfect Partners
Nutrients don't work in isolation: they work in pairs or teams, to support our body's optimal health. So, we aim to partner ingredients that are proven to work well together. Often, the whole – in terms of a health outcome – is greater than the sum of the parts.

Example:
Vitamin D3 and K2 are proven to work better together than in isolation, in particularly in supporting the transport of calcium for bone health, so we use both in our Joint Care formula.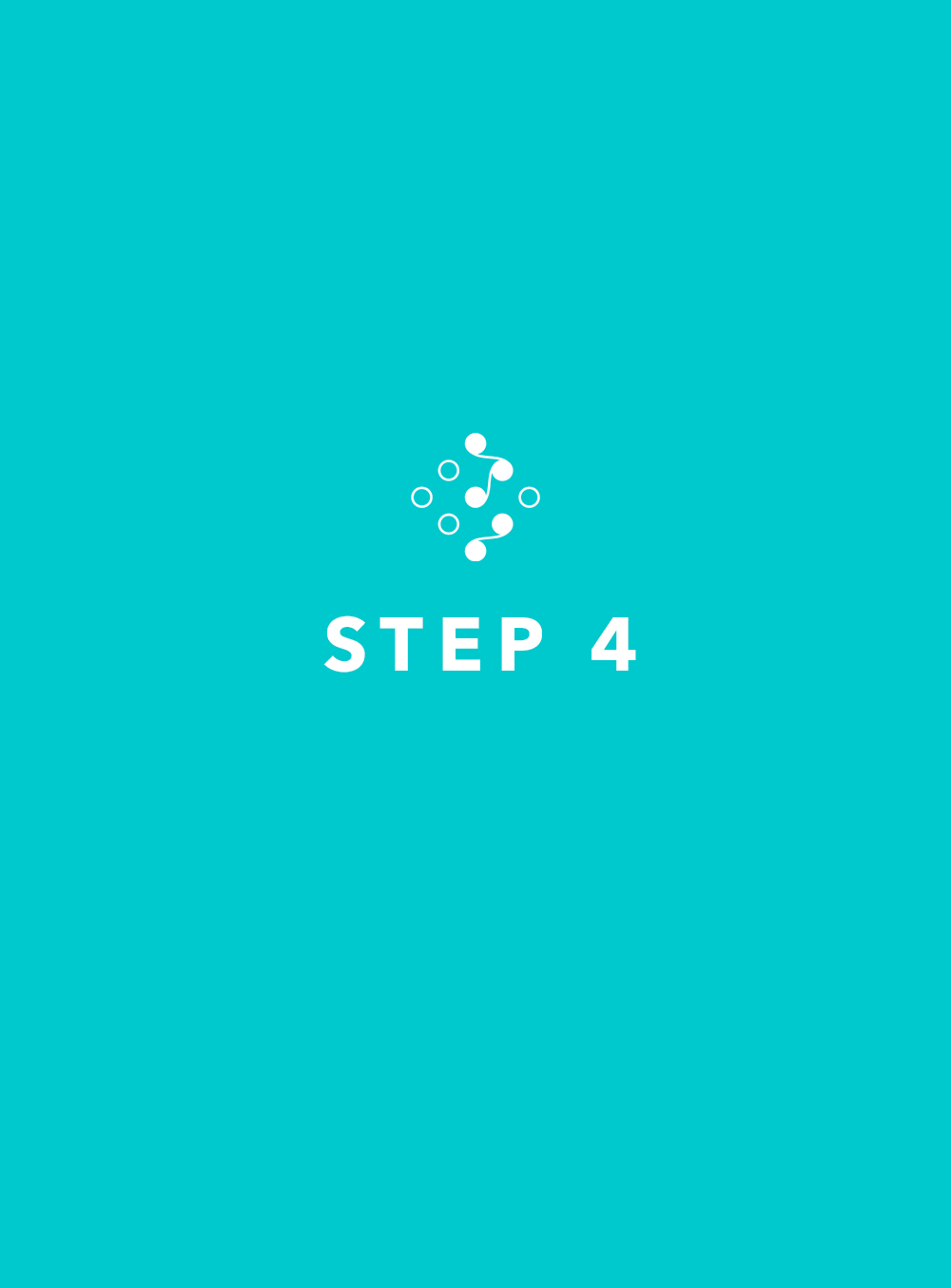 4. Elevate Efficacy
Picking the right nutrients is only half the story, as different nutrients are accessible in different forms and they come with different price tags from a manufacturing perspective. We aim to select the most potent, bio-available forms possible, even if they are pricier.

Example:
There are 47 commonly used ingredients that deliver a dose of magnesium. And not all are equally effective. For example, Magnesium Chloride and Oxide have a poorer absorption compared to Magnesium Citrate or Glycinate. But because they are cheaper ingredients, many supplement makers will use them in their products. 5. Define Dosage
Once a nutrient, in the right form, is chosen for a product, we take care to ensure the quantity is optimal. Too little and it will be ineffective, too much and it could cause discomfort. Some ingredient combinations should also come in a specific ratio, to ensure balance.

Example:
For example, we chose a high amount Vitamin C in our Joint Care formula, but not so high that it may cause stomach upset. 6. Regularly Refine
New research and thinking becomes available constantly, so once we've created a product we don't sit back. Every year, we review our formulations and, if recommended by our research, we tweak, tinker and tailor the recipe.

Example:
After one year of our Joint Care formula being in market, we reformulated to increase the dosage of both Vitamins K2 and D3, in recognition of their importance.
FAQ
Our founder and qualified health coach, Sandra Witzel, answers your common questions about Energy Release and its benefits…
Energy Release combines multiple different types of ingredients that each support the energy metabolism in different ways.
All Positive Science People products are manufactured and packaged in Bedfordshire, England, under Good Manufacturing Practice (GMP) conditions, in a facility registered with the Health Food Manufacturers Association (HFMA).
Yes, our product is vegan. For example, we specially chose a form of Vitamin D3 that is vegan friendly.
Please stop taking the capsules and contact us.
Our product is a food supplement and as such is generally considered safe. However this will depend on your individual health condition, history and type of medications. So if you are unsure, we strongly advise you consult with your medical practitioner, providing them with a full list of ingredients, as provided on this fact sheet.
Our product provides high amounts of B Vitamins, so we would not recommend taking it alongside another Vitamin B product.