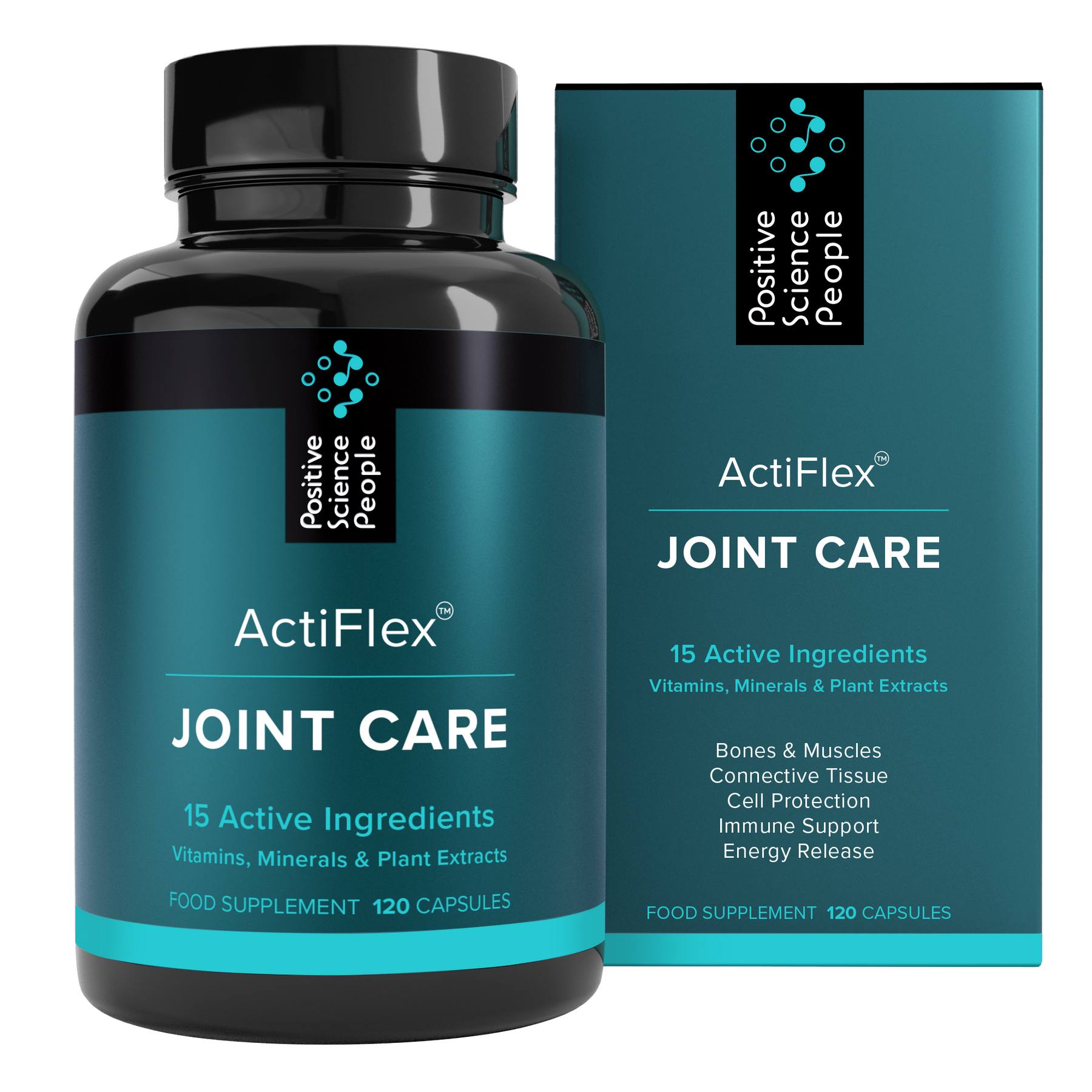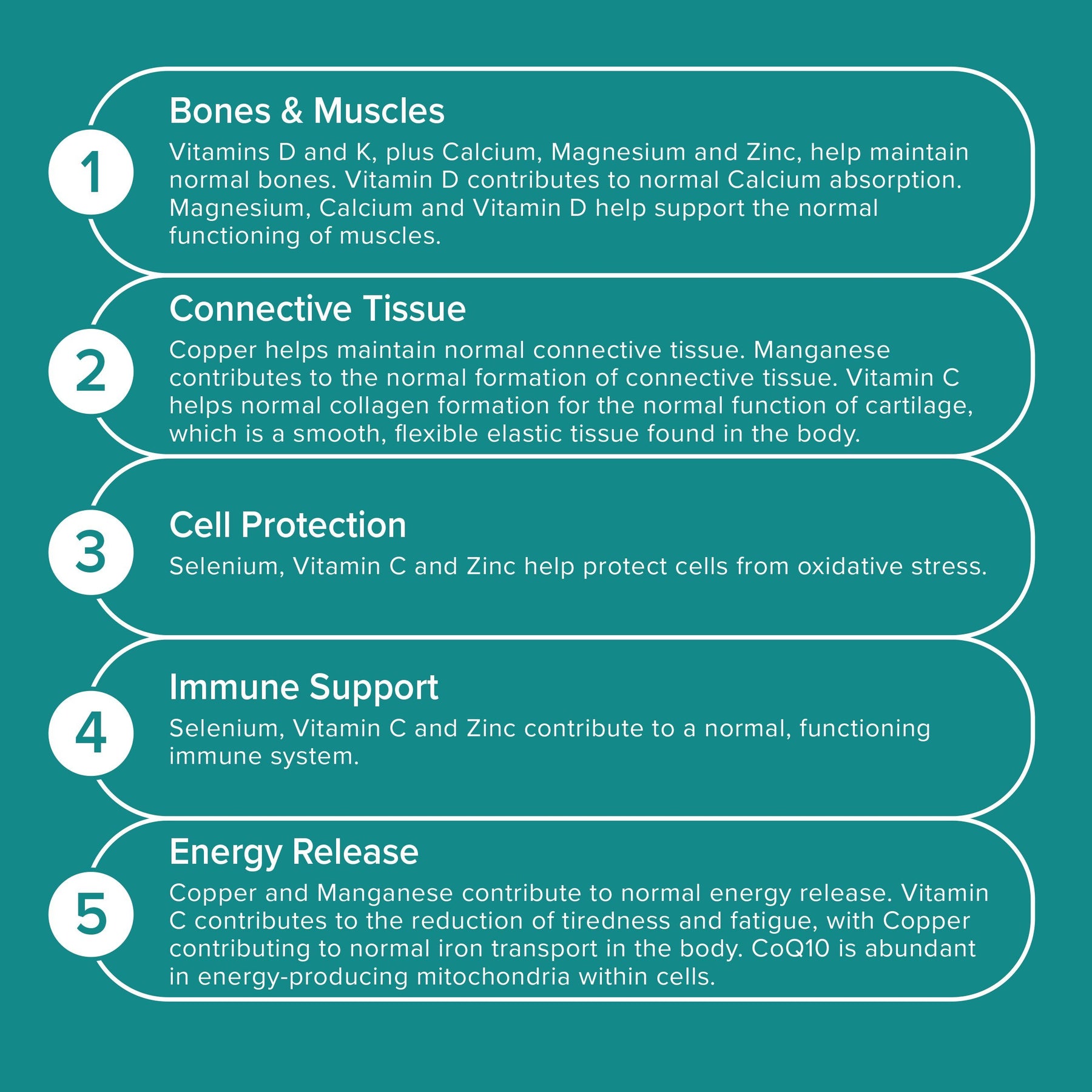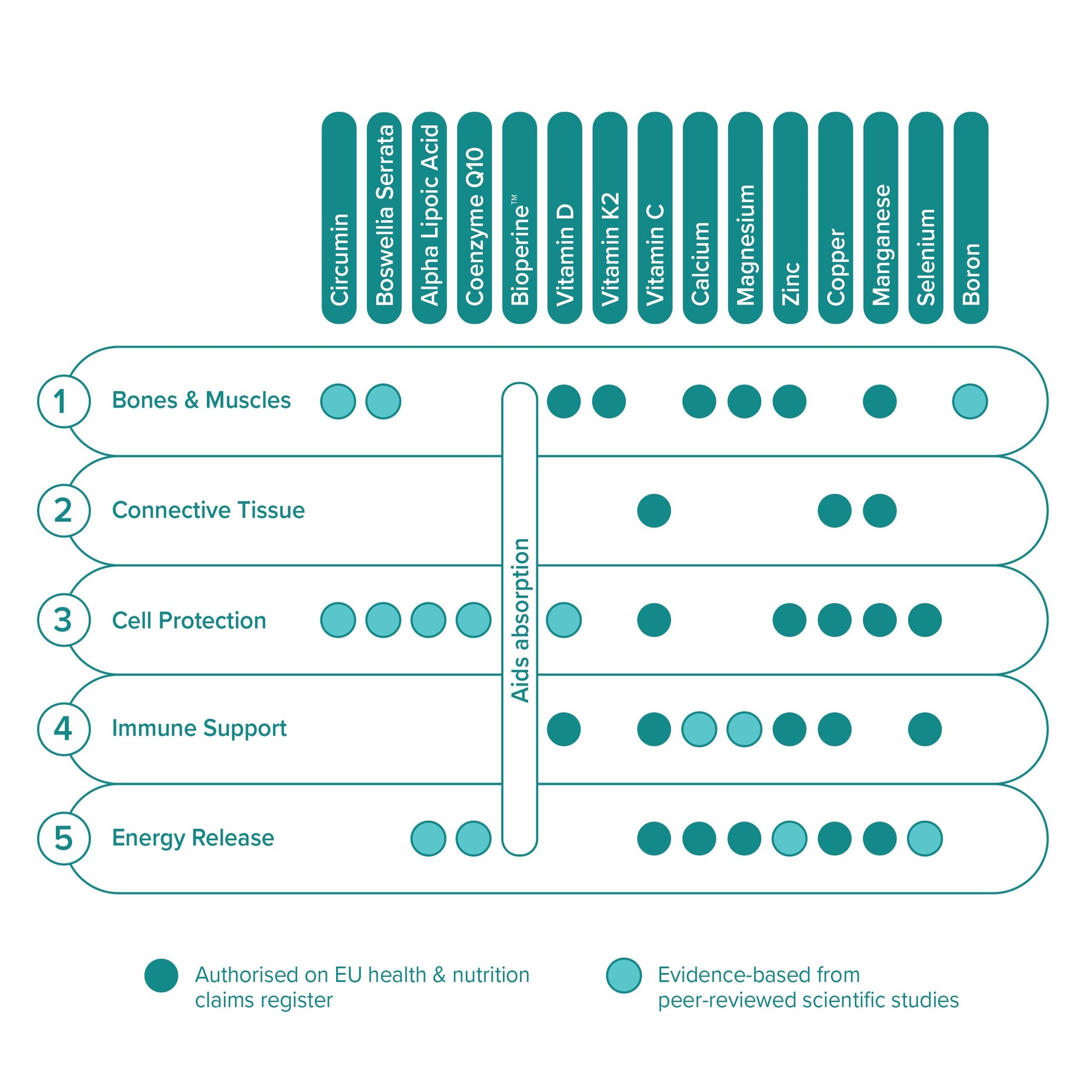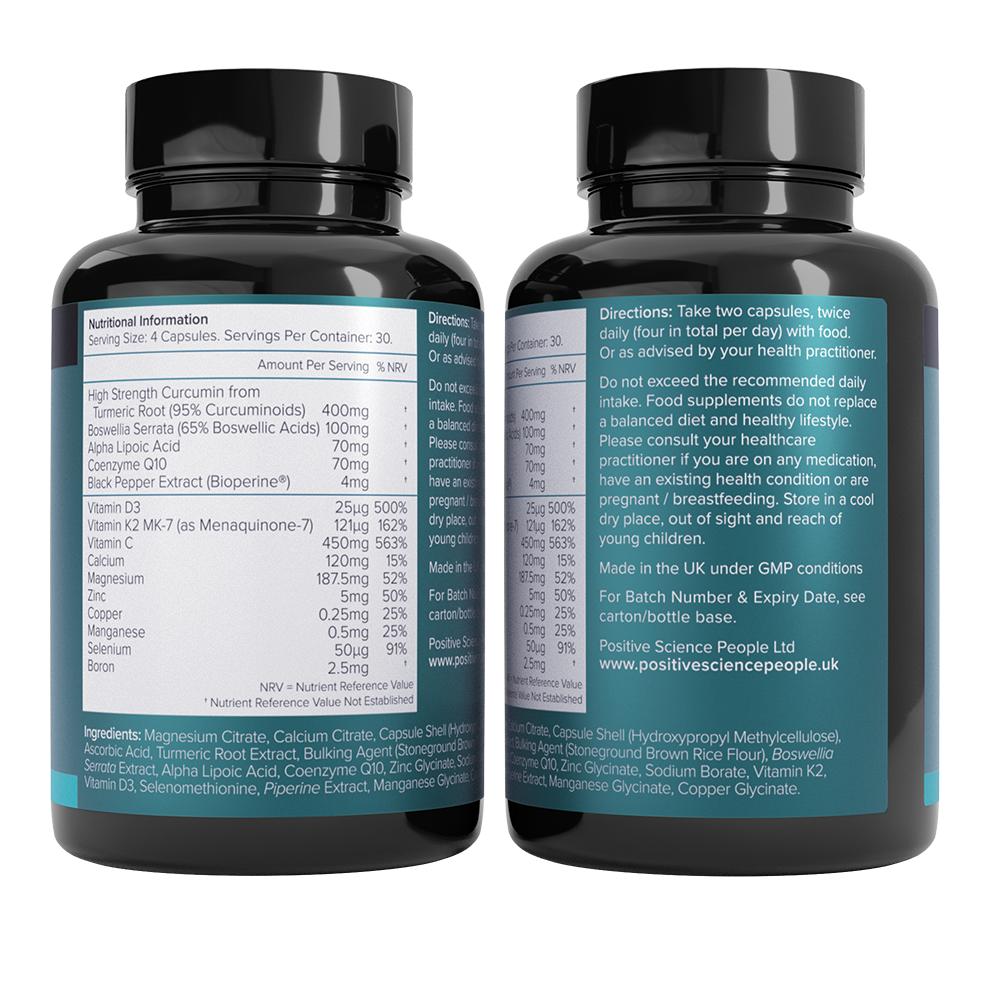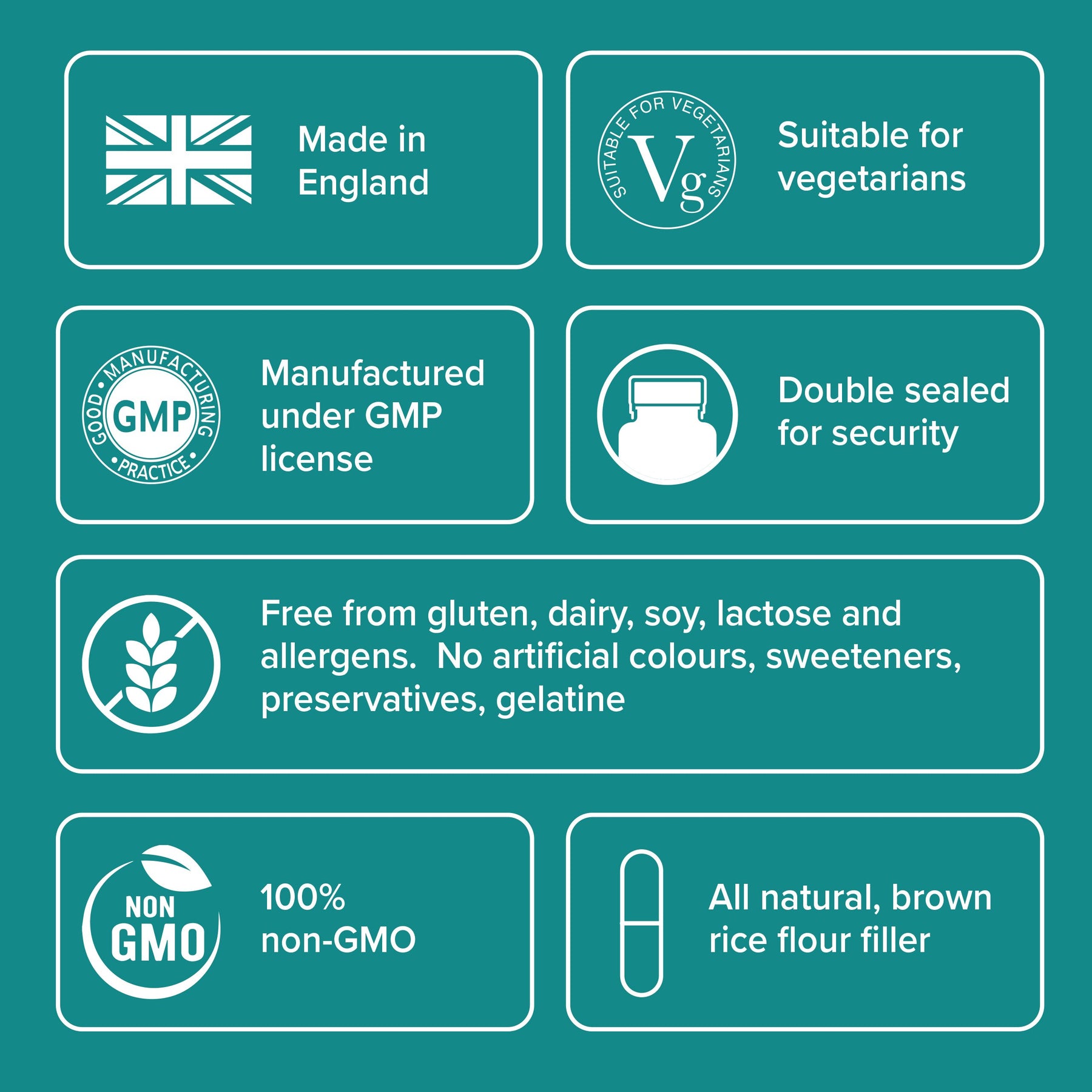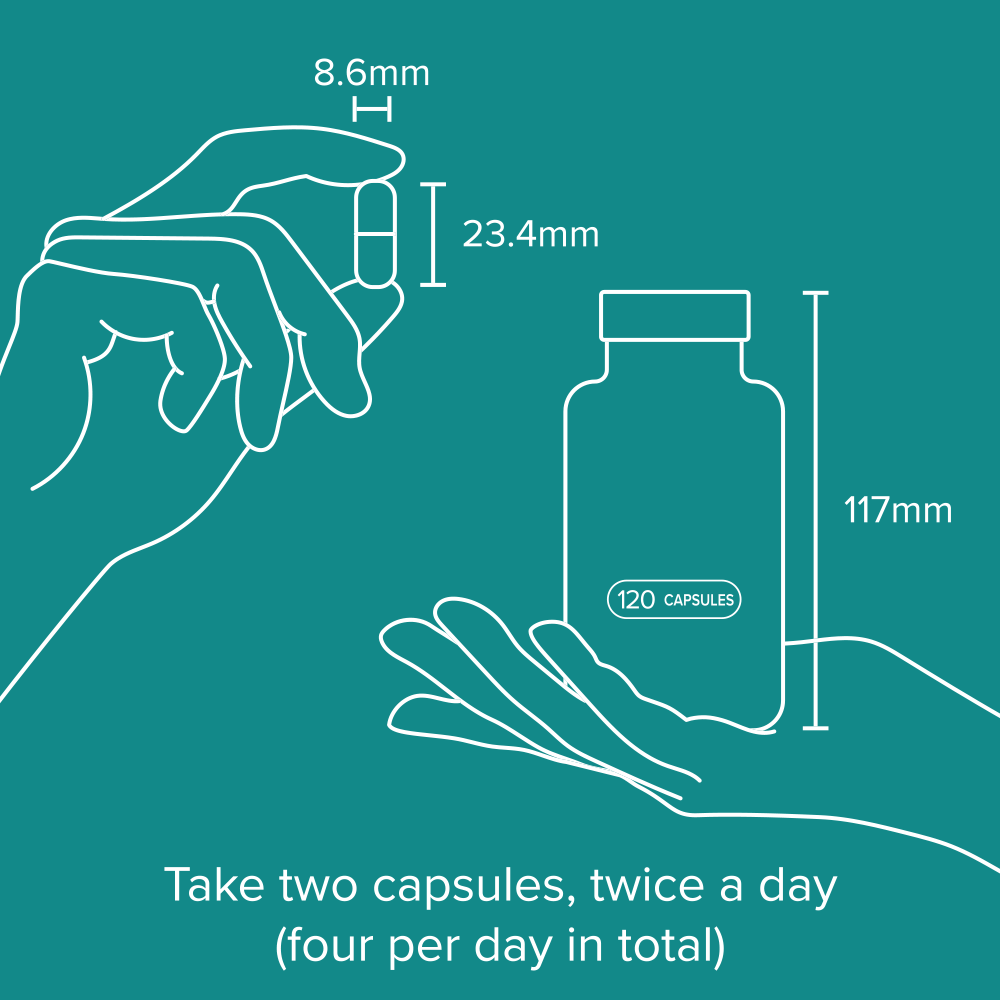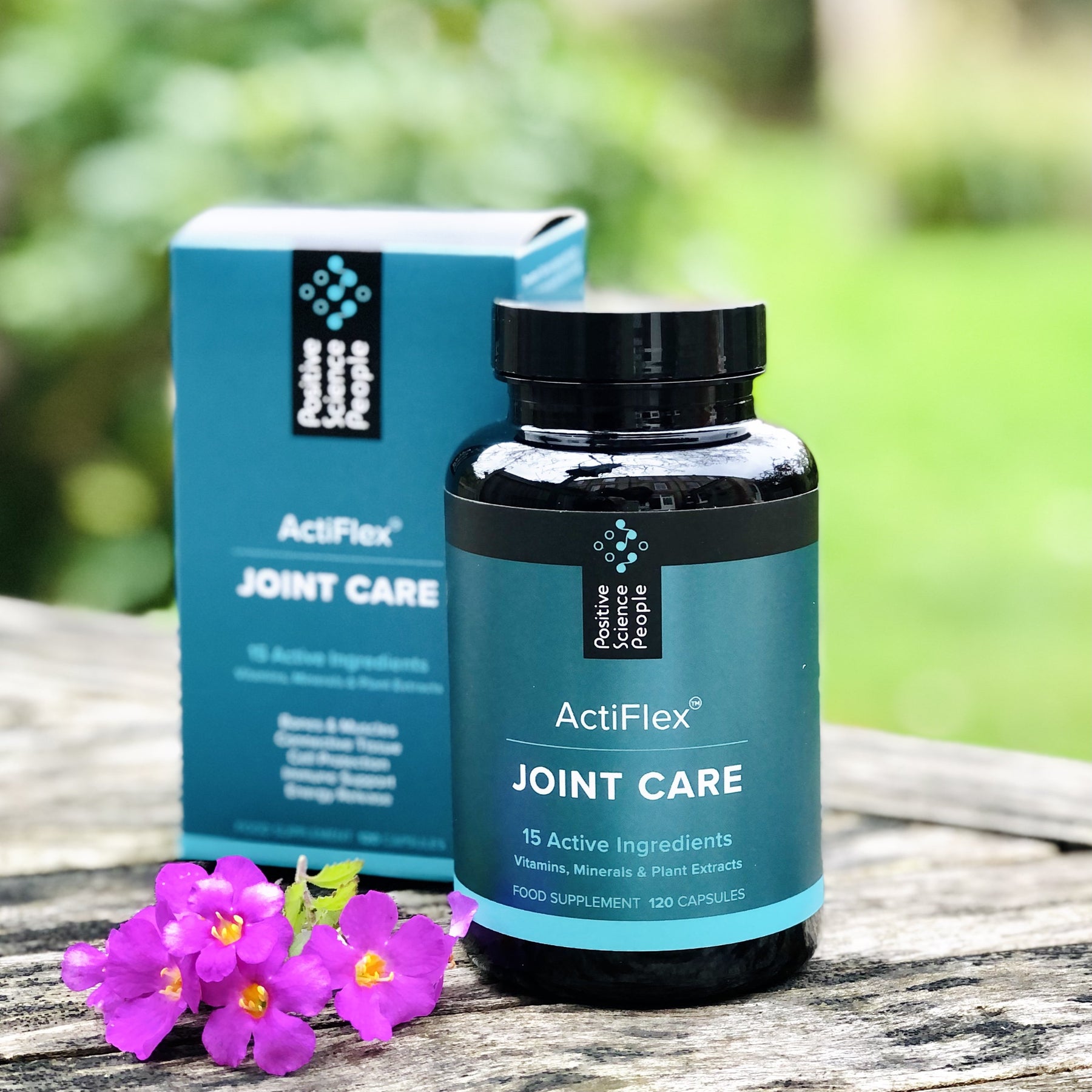 ActiFlex™ Joint Care - Premium Supplement
Award-winning joint care supplement with 15 vitamins, minerals and botanicals, for bones & muscles, connective tissue, cells, immune support and energy release. Includes high strength curcumin from turmeric with 95% curcuminoids, boswellia, boron, vitamin D3, K2 and Bioperine®. Made in the UK. Vegetarian. Gluten free.
Ingredients: High Strength Curcumin Extract (providing 95% curcuminoids) - 400mg; Boswellia Serrata - 100mg; Alpha Lipoic A - 70mg; Coenzyme Q10 - 70mg; Bioperine™ (Black Pepper Extract) - 4mg; Vitamin D3 - 25µg; Vitamin K2 (MK-7) - 100mcg; Vitamin C - 450mg; Calcium - 100mg; Magnesium - 200mg; Zinc - 5mg; Copper Sulphate - 0.25mg; Manganese  - 0.5mg; Selenium - 50µg; Boron - 2.5mg
Additives: Stoneground Brown Rice Flour
Directions: 
Take two capsules, twice daily (four in total per day) with food. Or as advised by your health practitioner.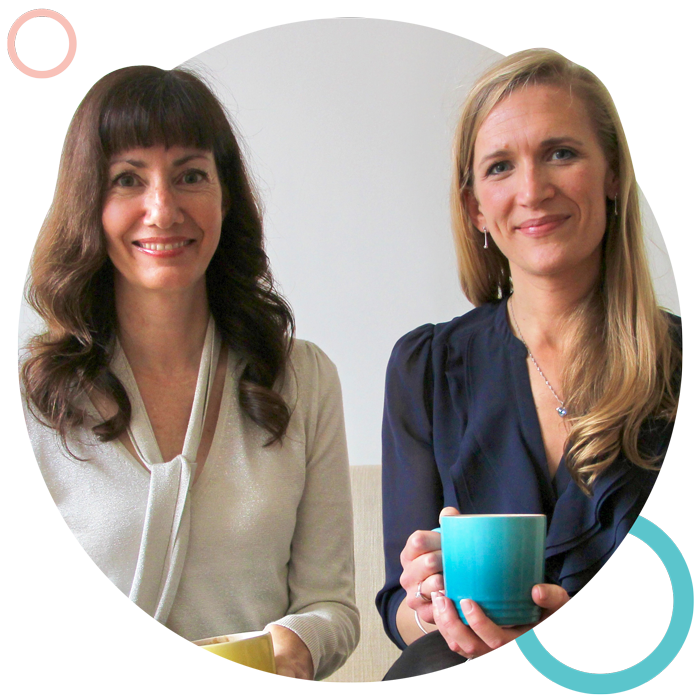 THE WHY
Based on Experience & Expertise
ActiFlex Gut Health is the result of our team's longstanding experience.
Our founder Sandra Witzel is a qualified Health Coach. She created the ActiFlex™ supplement range, alongside Registered Dietitian, Rachel Redman.